Construction activity is back on the rise after a stutter in output growth at the end of last year.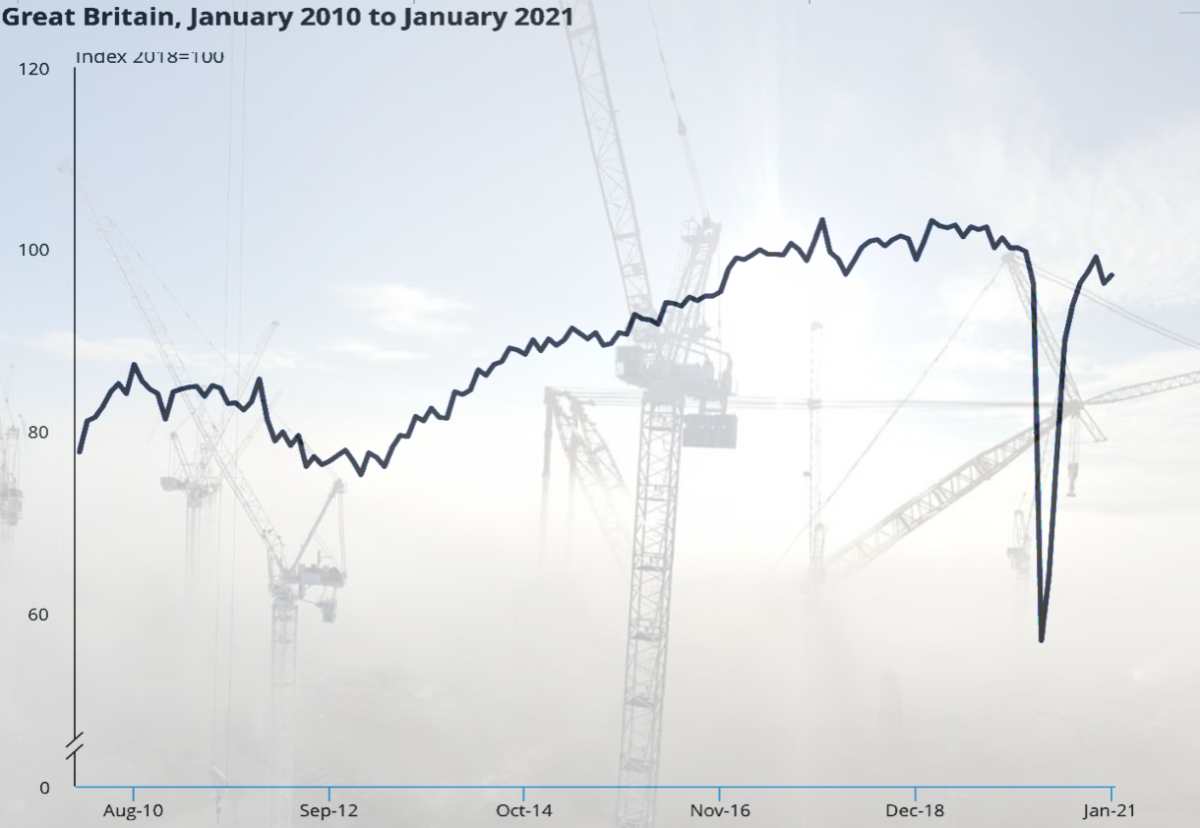 New work increased by 1.7% in January driven by private commercial and infrastructure, which grew by 4.5% and 3.1% respectively, according to fresh data from the Office of National Statistics.
But small falls in repair and maintenance activity reduced the overall monthly growth rate to 0.9%.
Construction is the only sector of the economy still growing according to the new economic data.
The industry still has some ground to cover to return to pre-Covid new work levels, which are 6.4% down on the benchmark February 2020 level, although the infrastructure sector passed this point last August.
Mark Robinson, group chief executive at public procurement specialist SCAPE, said: "The construction industry continues to cement its position at the forefront of the UK's economic recovery, with the latest output figures hopefully confirming the dips seen in previous months were a temporary setback.
"In contrast to previous economic crises, the next few years represent an opportunity to accelerate public investment in transformative, urban regeneration projects that will ultimately improve communities.
"With the Chancellor's Budget having set the agenda – including a sustained commitment to infrastructure investment – the public sector and construction industry must work together to maximise these opportunities as COVID restrictions begin to relax.
"It's therefore crucial that projects are able to move through procurement at speed to ensure that the positive momentum we are seeing, and the positive effect on the UK's long-term recovery, is maintained."
Gareth Belsham, director of the national property consultancy and surveyors Naismiths, said: "Construction's splendid isolation – as the only sector of the economy still growing in January – is a source of pride for the industry.
"January's jump in output was modest compared to the gravity-defying rate of growth recorded during last summer and autumn – which saw output expand for seven months in a row.
"Nevertheless huge progress has been made. Buoyed by a splurge in Government spending, new infrastructure work is now a full 8% above its pre-pandemic level.
"And private sector housebuilders are making up for lost time. New residential building work is now a breath-taking 141% higher than its 2020 nadir and back within touching distance of its pre-Covid level."